We try to ensure that our children, parents and the wider community have access to all the news and information they need on school related matters. In direct response to a recent survey on how we could improve parental engagement and communications at Papdale we have been making changes to try and improve lines of communication between home and school. We do this in a number of ways.
Papdale School Facebook Page

Information and news will regularly be posted on the Facebook page. THis will also link to information accessed from this website.
Email and Text Messaging
We are moving towards using emails and texts as our preferred mode of communication with fewer letters being sent home with children. To promote this we are introducing the Groupcall Expression app which is free to download for all parents.
For urgent information we will use texts to contact parents. This could include the cancellation at short notice of a school event or the early closure of school due to bad weather. Please notify the school if  for any reason your contact details change so that you don't miss any important messages.
Groupcall Xpressions App
A new 'app' called 'Groupcall Xpressions' is available to all parents and is completely free to download and can be installed on mobile phones or tablets providing we have your correct mobile and email addresses on the school systems.
Once you have installed and set up the Xpressions app you will be able to use it to receive school information updates affecting your child and respond to any requests contained in messages instantly. For more information on the Expressions app click on this web link.
 Information letter sent home with Children 25th November 2016
 

Letters home with the children

We will usually notify parents through Facebook, text and email but in some cases where consents or additional information is required we will send letters home with the children. Sometimes letters will have slips to be completed and returned by parents/ guardians so please remember to check your child's schoolbag every day. You never know what you might find!
Newsletters
A school newsletter is produced termly. This will have information, news, pictures and features from a wide range of school related activities. Paper copies are also available from the school office. Parents are sent a text every time a new newsletter has been posted on the website. To view past newsletters click on the link below.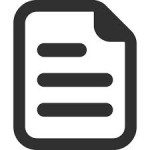 Newsletters
School Business Meetings
Every Monday  all staff and children come together for the Business Meeting which is led by our Head Teacher, Mrs Jane Bruce. This meeting is used to pass on important information, discuss what is happening in the school that week and to celebrate the achievements of the children.
To record what happens at the Business Meeting a powerpoint presentation is created and shown on the big screen TV in the school foyer throughout the week. To view powerpoint presentations from the Business Meeting click the link below: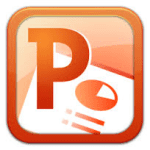 Business Meeting Powerpoints 
School Blogs
More information on school events, visitors to school or what the classes are busy doing are regularly posted on the website using blogs. To catch up with what is going on the link below.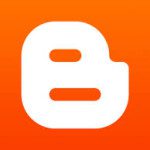 School blogs